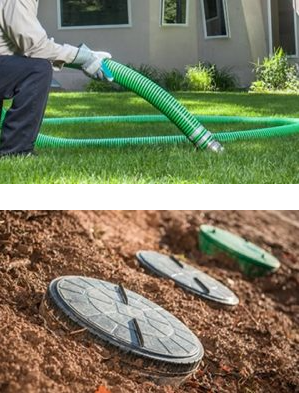 Septic Pumping Services
Avoid costly repairs and hassles by getting your septic system pumped regularly. We offer speedy yet careful pumping services in the Comal County, Texas area.
Septic System Inspections
Do you suspect problems with your septic system? Need an inspection! Call the experts today! We're insured and registered with TCEQ, SAWS, and GBRA.
Septic System Repairs
We know that septic system problems can be a big hassle. We'll get the problem diagnosed and fixed in no time, often completing the entire job in only one visit!
Septic System Locating
We'll quickly help you locate your septic tank on your property.
Pricing
Conventional septic systems pumping:
$495.00 per 1000 gallons pumped
Aerobic septic systems pumping:
Working level 500 GPD $695.00 (this includes pumping out all compartments).
Service call – $125.00
Septic Inspection – $350.00
* Prices do not include digging up lids if they are buried